We are currently half way through our placements and although usually work experience would be a busy time for a person, compared to the actual course the placement has felt like a bit of a break.
So with my tiny pocket of extra time I have had a moment to reflect on the course and thought I would provide some tips on how to get through it.
1.Don't take things too personally
The whole point of the course is that we are here to learn. So when you get asked to rewrite something for the fifth time, try to ignore the sinking feeling that is encroaching and remain positive. It will improve your writing in the long run.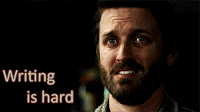 2. Make friends
Although Roberta may say that you aren't here to make friends, the whole experience will be a lot more enjoyable if you actually like the people you are working with. Plus they are the only people who know what you're going through. When you try to explain your stress levels to people on the outside world you will find that they just don't get it.
3. Meet deadlines
It is ironic that I am highlighting the importance of deadlines when this blog post is a week late, never the less try and stay on top of things. There is a lot of work and ignoring it won't make it go away.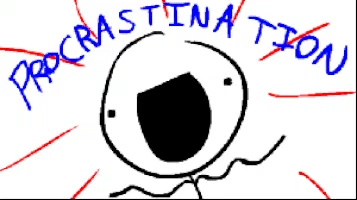 4. Don't panic if you can't find a job
The job market is disgustingly competitive and to be honest it takes time and dedication to get a job. Trying to apply for numerous jobs whilst doing the course can take it's toll and be pretty disheartening. So don't worry if you don't have one by the end of the course, there will be time to devote all your attention to it afterwards.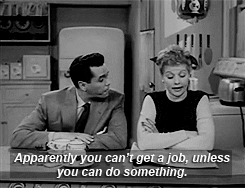 5. If you feel like a cry, go ahead and cry.
The whole thing can be pretty overwhelming, especially if you are coming straight from University. The jump to long hours, sweaty commutes and watching your money slip through your fingers like water can be stressful. So if you feel a wallow coming on, you put on your sad music playlist, buy some chocolate and indulge yourself. There is no shame in it.